South East Water – Pipework
Specialized Stainless Steel, HDPE, UPVC Pipework – Including the supply, spooling, manufacture, installation, and onsite pipe welding. Other works included the Type B connection to boilers & flares. This was a specialist project which required the experience and expertise of dealing with water and wastewater.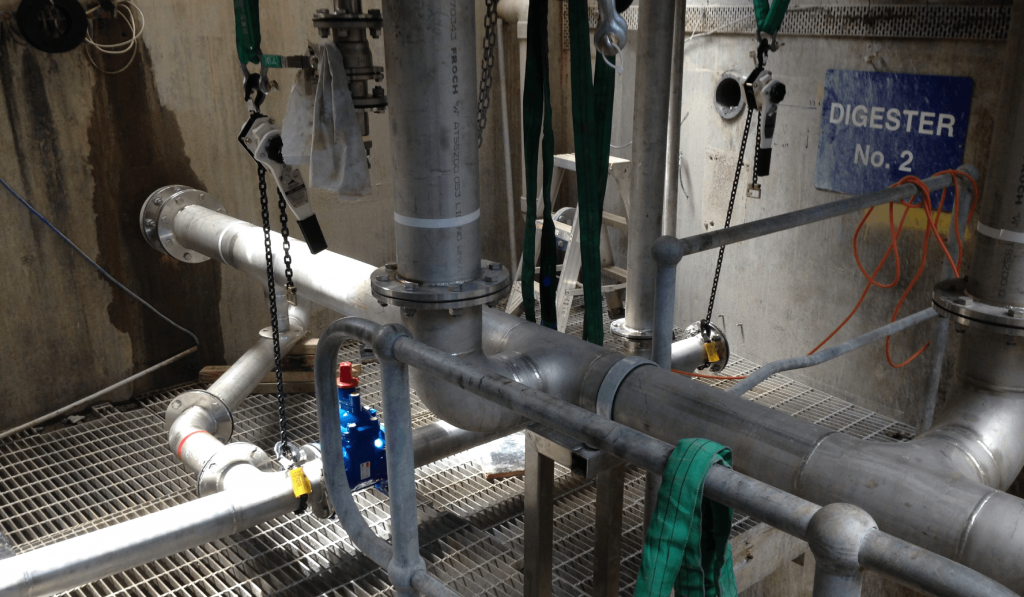 Shadbolt Group were enlisted to perform a wide variety of engineering works that included:
The supply, spooling, manufacture, installation and welding of 3 different systems
Supply, manufacture and installation of Access Platforms & Walkways
Design, supply, manufacture and erection of a 32kL Stainless Steel Tank
Supply, fabrication and installation of Agitators, Level Transmitters & Access Platforms and Davit arms
Works also required expertise in the Mechanical Installation and commissioning of:
Pumps
Valves
Fan blowers
Rotary drum thickeners
Tank dispersion nozzles
Chemical dosing systems
Polymer mixing
Flow meters and filtration modules.
Pressure Testing was also performed with the undertaking of Hydrostatic testing of all piping in accordance with AS4037.