Capabilities
Stainless Steel Fabrication
For the very highest standards of fabrication, you can't go past Shadbolt Group. We have the skills and know-how in everything from design drafting through to fabrication and site installation for any project – both large scale and small custom-built work. It takes true expertise to be able to consistently perform to the highest level in hot work for piping and structural works.
Whether it's the stainless-steel fabrication of a 1430 cubic litre silo for a major agricultural project or the manufacture and installation of a stainless steel tank and pipe work for a recycled sewerage upgrade, we have the proficiency to produce the best results. With Shadbolt Group on your side, you know you have the experts you can rely on.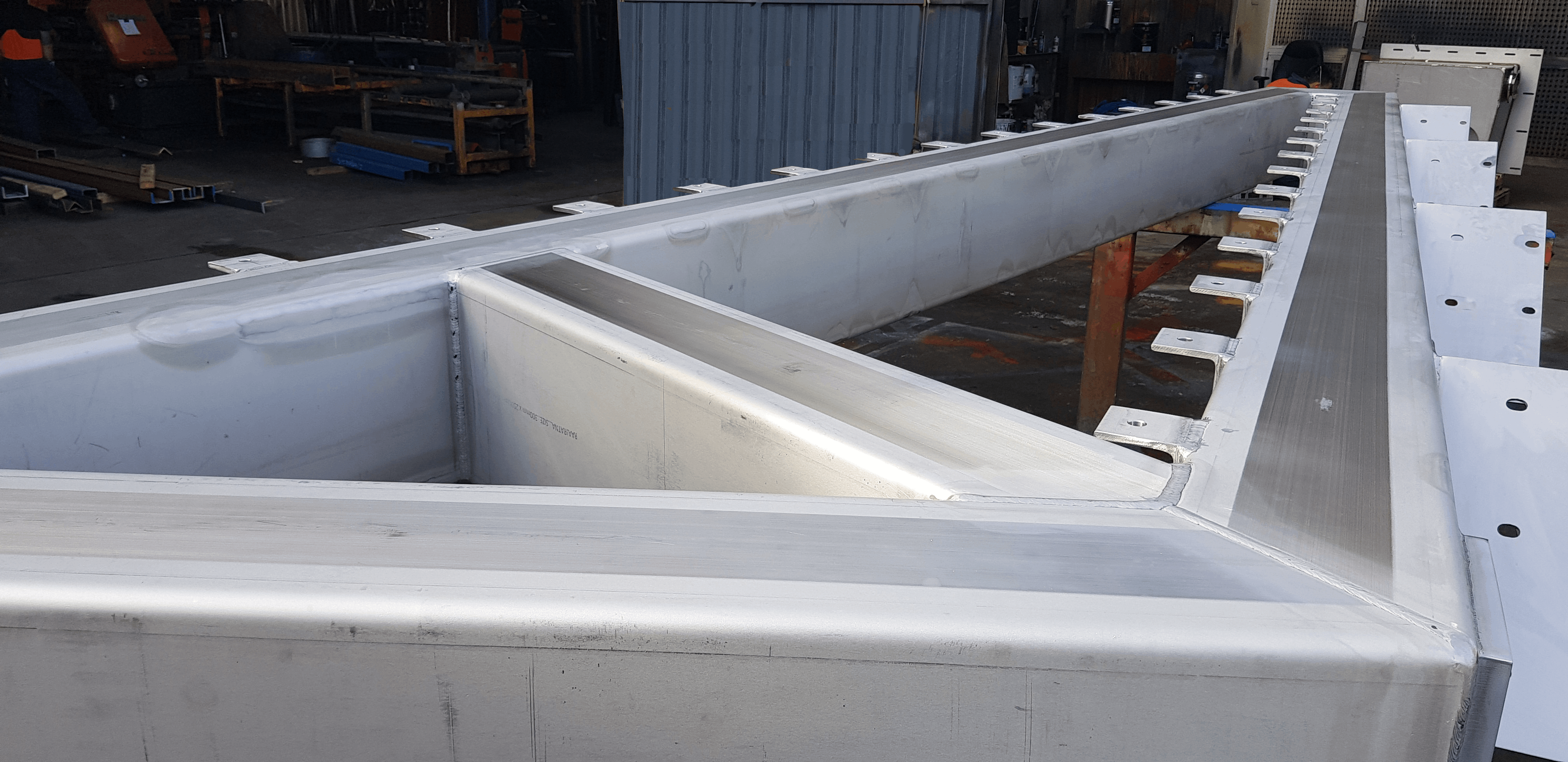 With over 30 years' experience in a host of fabrication projects, Shadbolt Group has grown in reputation for our ability to exceed client expectations. We have completed a variety of steel fabrication work, all with our trademark of excellence. It's our breadth of knowledge having worked over a number of industry sectors that sets us apart from any competitors.
Our trade capability is second to none, covering the areas of:
Defence
Energy, Oil & Gas
Feed & Biofuel
Food & Beverage and Pharmaceuticals
Mining & Resources
Automotive
Pulp & Paper
Water & Wastewater
Maritime
Furnaces & Combustion
You don't last this long in the business if you aren't doing it right and getting the right results for each and every client. We're proud to offer the best in innovative design and drafting, engineering and fabrication excellence and quality assurance. It all comes with the special combination of our trademark 'Can Do' attitude with a commitment to getting the job done right – on time and on budget. That's the Shadbolt difference.