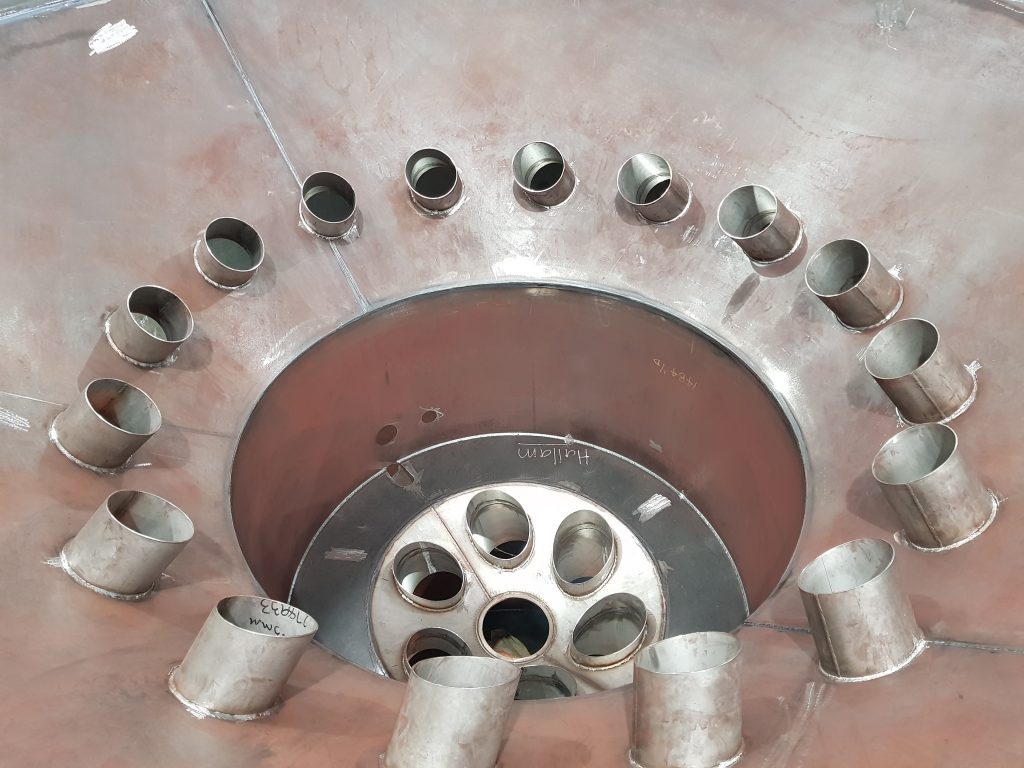 When it comes to engineering and fabrication works for the Energy industries, you don't get second chances. You need a fully professional team to perform to the highest standard or the entire project and the safety of the site is compromised.
With years of experience and special expertise, Shadbolt Group were tasked with a wide variety of works to complete the complex installation of a Thermal Oxidiser and associated key components.
A Thermal Oxidiser is a process unit for air pollution control in many chemical plants that decomposes hazardous gases at high temperature before releasing them into the atmosphere.
The works required included:
The full fabrication – Supply, rolling, manufacture & welding of dissimilar metals for a 18m tall x 3.6m diameter Thermal Oxidiser
Installation of Gas Valve & Pipe Trains,
Platforms & Ladders,
Fans & Ducting
The welding of dissimilar metals ranged from; Mild Steel to SS316, 253MA to SS316 and Mild Steel to 253MA.