Andritz – Stock Feed & Biofuel Plant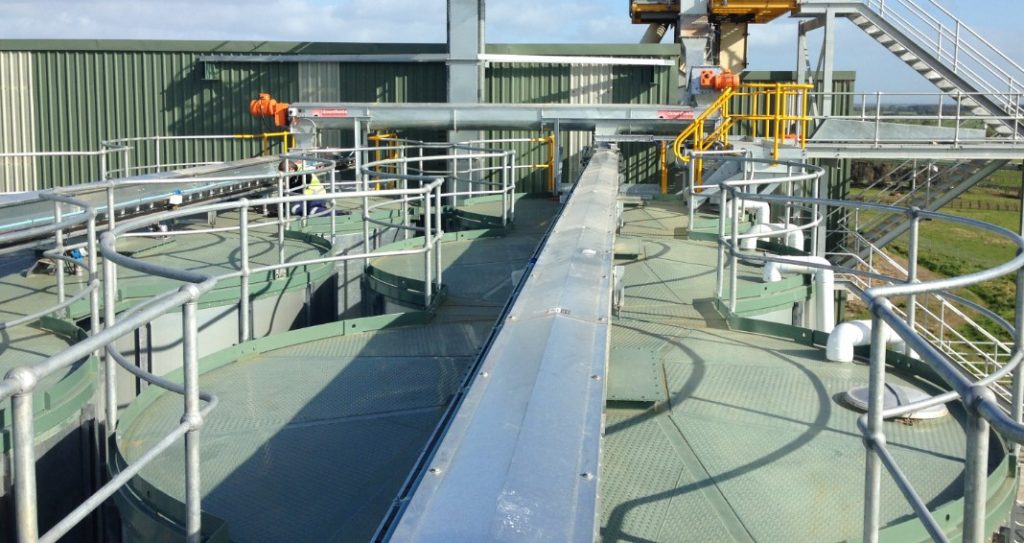 Shadbolt Group has a certified Quality Management System and operates under the AS/NZS ISO 9001-2016 accreditation. We regularly undertake projects that require specific skills such as the ability to work in confined spaces and at heights. We also have the expertise to operate with sophisticated QA requirements.
As the site's principal contractor, Shadbolt Group was enlisted to perform a variety of roles throughout the Silo rectification works. This included:
Developing scope of works and full tower design in accordance with AS1657 & BCA
Structural rectification, Conveyors & 25m tall Access Stair Tower
Major structural modification to silo structural support steel work
Fully welding internals of 42 off 14m x 5m x 5m silos
Fabrication and welding in hazardous and confined spaces
Installation with Screw Conveyors, Bucket Elevators and Chain conveyors (working at heights)
The exceptional end result was a testament to the efficiency and expertise of the Shadbolt Group team. Our capabilities and dedication are a source of great pride and an invaluable asset to our project partners.