Since 1981, Shadbolt Group has grown to become a leading cost-effective engineering solutions provider. We are proud of our professional performance on each and every project. Our aim is to build long term relationships with our clients based on trust, accountability and integrity. It is our dedication to quality that gives our clients a competitive advantage.
This goes hand in hand with our diligence and engineering excellence. From pipework projects to tank manufacturing, structural works, machine building or site work. Shadbolt Group is committed to providing prompt and precise delivery from our highly trained team of experts. The requirements of each client are always the focus of everything we do.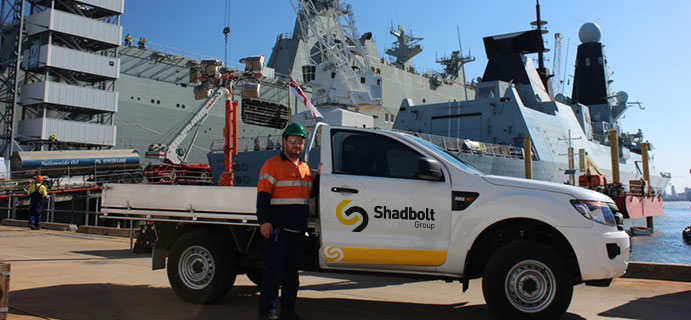 THE SHADBOLT GROUP PHILOSOPHY
We have a commitment to:
The achievement of customer satisfaction as our driving force
Always ensure the quality of service and products supplied
Acknowledge and respect the loyalty of our clients, staff and suppliers
Offer and provide genuine value for money
It's our focus and dedication to the needs of each and every client that sets us apart. When it comes to the very best in fabrication, you can't go past the Shadbolt Group. We have the capabilities to perform at the highest level in heavy & light steel fabrication. Whether it's mild steel, stainless steel, copper-nickel or aluminium – steel fabrication is second nature to us. That's why we're the reliable and trusted team who do the job right – that's on time and on budget. Shadbolt Group has the capacity to fulfill almost any project requirements. Our vast staff contingent and our combination of machinery allow us to cover both large scale works and smaller custom projects.
With years of experience to draw from, we've continued to expand our areas of supply including the following industries and sectors:
Defence
Mining
Transport
Construction
Energy (Oil, Gas & Renewable)
Pulp And Paper
Materials Handling
Marine
Water
Wastewater
We have built upon our expertise across ventures that vary in physical size and project value. Our commitment to quality is never in question. Ask us how we can help make your next project a success story. Quality, reliability, and transparency. That's the Shadbolt difference.