Australian Navy – LHD Landing Craft
Work for the Defence Force Industry must be of the very highest standard possible. This is where the expertise and quality assurance of Shadbolt Group has proven itself time and again.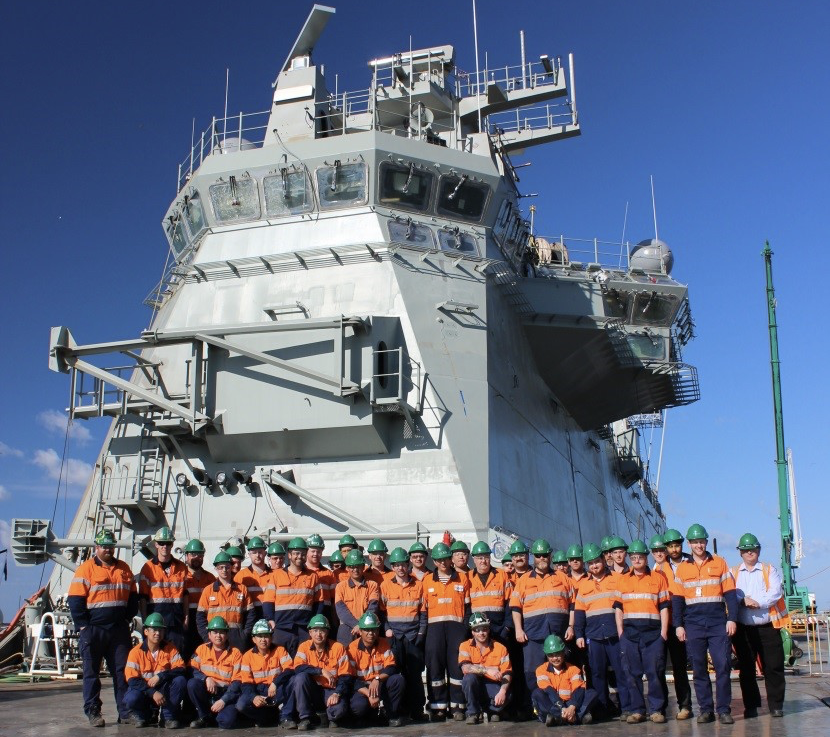 Extensive works performed included:
Block Fit Out
Pipe spooling and installation
Sub Shell manufacture
Onsite machining
Sub block welding
Manufacture of Transport and Block construction jigs
Shadbolt Group was enlisted to unload the Landing Crafts from the transport ship and deliver to the HMAS Waterhen. All the required warranty and emergent work was then carried out to enable hand over to the DMO. These works featured fuel system piping modifications and a variety of structural and system repairs.