Capabilities
Aluminium Fabrication
With more than 30 years of experience and know-how in the highest standards of fabrication, Shadbolt Group has been fabricating aluminium with expertise and has built a reputation for our quality of work.
From access platforms and ladders, through to handrail structures and walkways, Shadbolt Group has fabricated, welded and delivered the very best in a broad spectrum of aluminium products and projects.
It doesn't matter how simple or complex your fabrication requirements are, Shadbolt Group have the skills to look after your needs. Our manufacturing includes the highest grade of aluminium fabrication and machining. Having produced the ultimate for a wide range of clients across a variety of industry fields has given us an extended scope of capabilities.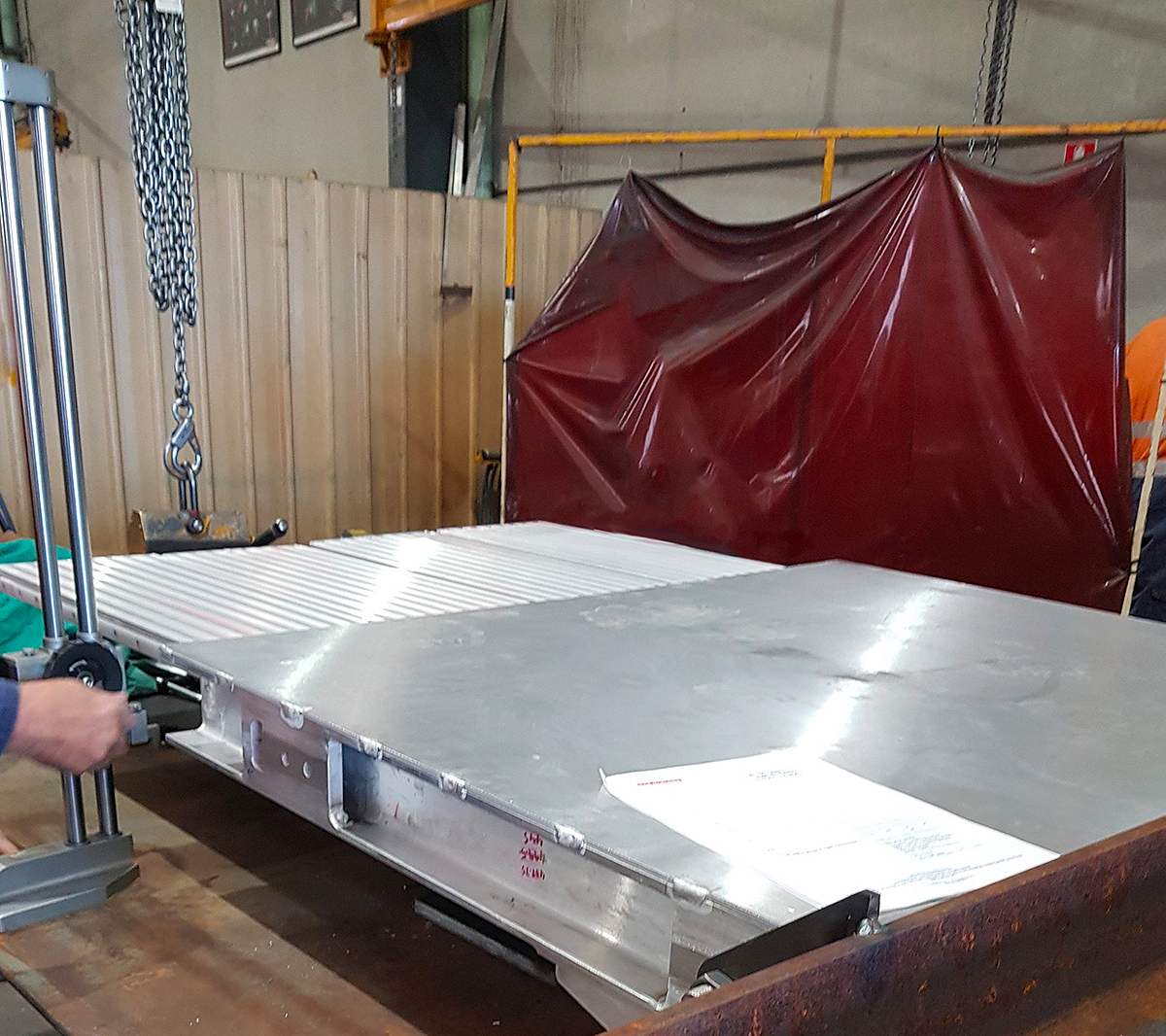 We have completed a full array of aluminium fabrication work, all with our marks of precision and excellence. It's our breadth of knowledge having worked over a number of industry sectors that sets us apart from any competitors.
Our trade capability is matched by our full In-House manufacturing capacity:
General & Specialised Fabrication & Machining in all materials (including aluminium)
Sophisticated Assembly & Commissioning
Specialist Welding Technology Quality Controlled Manufacturing
Full Site Installation and Maintenance
Project Management
With a wealth of experience and skills, we can quickly and effectively understand the needs of each client from both a technical and management perspective. Having a combination of our trademark 'Can Do' attitude with a commitment to getting the job done right – both on time and on budget. That's the Shadbolt difference.