Capabilities
Weld Procedures
Quality and reliability are the keys to everything we do. This is no more apparent than in our expertise in weld procedures. Having the ability to deliver the very best results on every project – big or small is the hallmark of the Shadbolt Group.
We appreciate excellence and we know that the job isn't finished just because the final fabrication is welded. Having the highest levels of welding skills and know-how is one thing. Knowing how to go that extra step to ensure the client can trust all we do is the difference.
Traceability is vital and that is why with every welding project we can provide copies of everything from:
Inspection & Test Plans,
Weld Mapping
Weld Traceability Summaries & Registers
Weld Qualification Registers
Welding Procedure Specifications,
Welder Qualification Records
The precision of our work is matched by our eye for detail throughout each and every project that we undertake.
Shadbolt Group have their own 'in-house' Welding Supervisors. WTIA certified to:
AS2214 Structural Steel Welding
AS1796 Certificate 10
LIWS (International Welding Specialist qualification)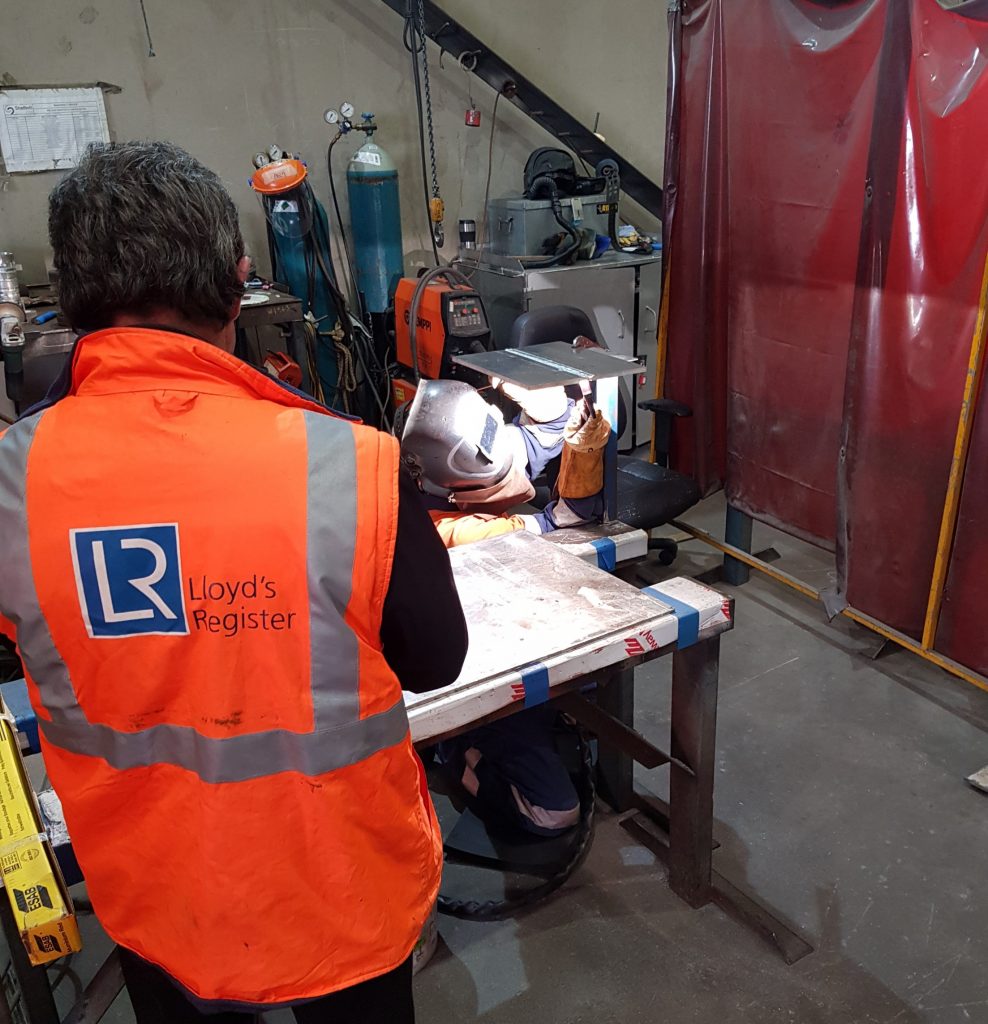 Our quality manufacturing and fabrication is matched by our welding expertise. There is a long list of successful welding projects that we have managed across a wide range of industries and varied applications. We are able to provide a complete engineering/manufacturing service for all types of clients. Our prompt professional service and advice are always here whenever you need it.
Our welding expertise features the following:
Development of Weld Procedures
Processes including – SMAW, GTAW, FCAW, SAW and STT
Qualified Weld Procedures to AS1554, AWS D1.1, AS3992, ASME IX & ISOEN15614-1
Welder Qualifications to AS1554, AWS D1.1, AS3992, ASME IX & ISOEN15614-1
Testing requirements to Lloyd's Rules
Material — Mild Steel, Stainless Steels, Copper-Nickel & Aluminium.
The trusted professionalism of Shadbolt Group shines through on each and every project. Having years of experience and skills to draw from means we can quickly and effectively understand the needs of each client from both a management and technical perspective. Having exceptional welding procedures and skills comes with a combination of our trademark 'Can Do' attitude with a commitment to getting the job done right – on time and on budget. That's the Shadbolt difference.