Capabilities
Tanks & Vessels
Shadbolt Group specialise in the manufacture and fabrication of high-quality Tanks and Pressure Vessels fabricated from anything from stainless steel, carbon steel, duplex, and more.
Tank fabrication is an area of metal fabrication at which Shadbolt Group excels. These tanks are fabricated to our high standard of quality, endorsed by our ISO 9001:2016.
We regularly carry out the very best in fabrication and installation works for:
Water and Wastewater
Defence
Pulp & Paper
Petro-Chemical
Mining
Food & Beverage industries
For these and other specialist industries, we consistently carry out welding in accordance with the ASME code in both pressure piping and AS1210 pressure vessels.
Our dedication to the success of each Tanks & Vessels project begins with focus on our clients' needs.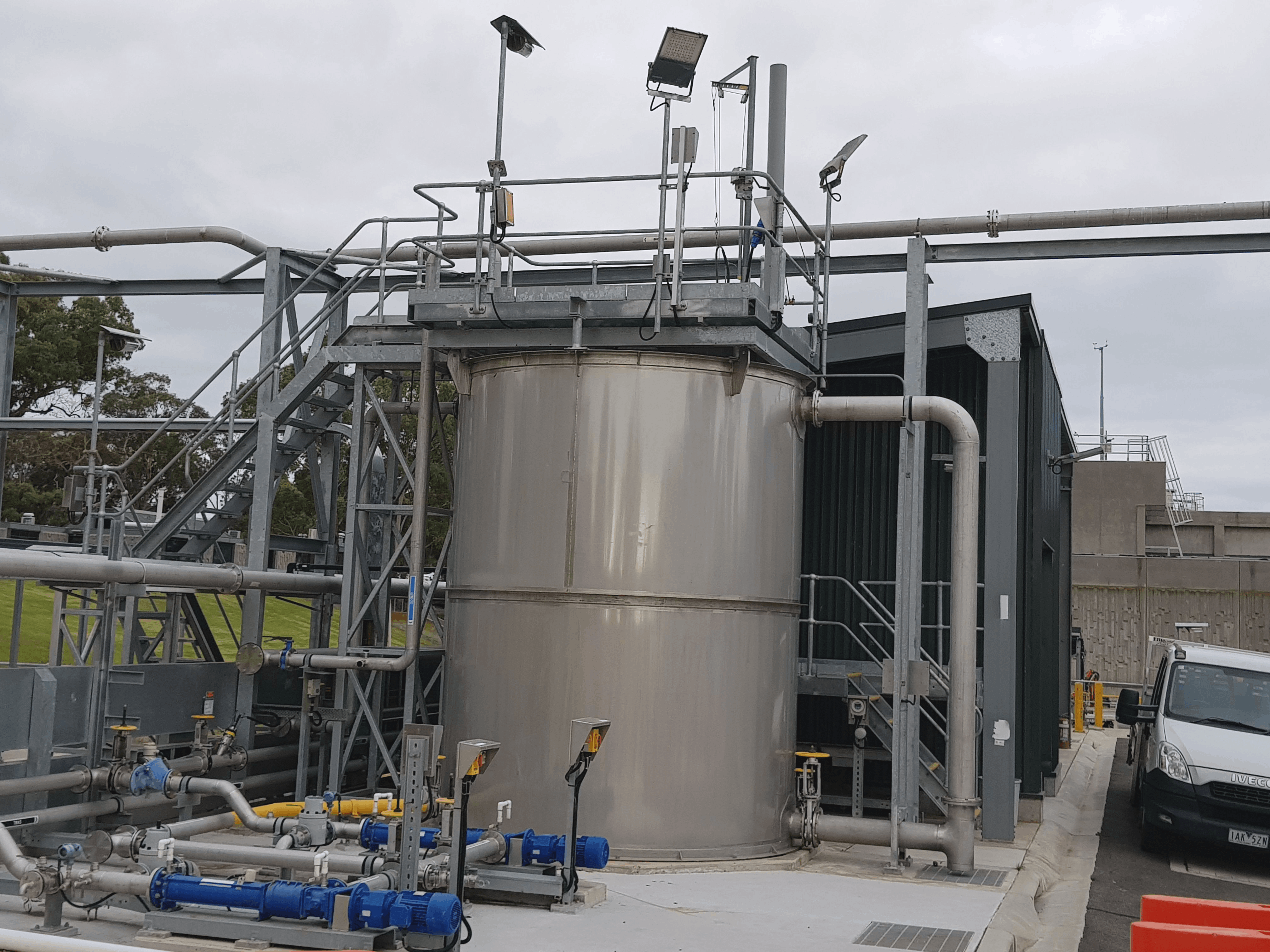 Shadbolt Group are proud to have a highly skilled team with the expertise to perform to the most exacting standards.
Our diverse range of talents includes the ability to setup for confined space work. We have all the necessary equipment at the ready and our employees are certified and trained in confined space entry.
This gives us the ability to do any re-weld or repair work inside of tanks, cylinders or hard to get to areas.
Shadbolt Group is able to supply, fabricate, test and site install complete vessels and tanks. We manufacture tanks and vessels to various Australian & International codes such as API-620 and welding to AS1554 and AS 3992.
We can also design and manufacture tanks in accordance with AS1210, API 620, API 650 in both mild steel, stainless steel, duplex, and more.
Our tanks and vessels supply includes:
Design to code if requested by client
All necessary fittings and nozzles for tanks or vessels
Hydrostatic testing if required per code
Supply and installation of all valves and instrumentation
Non destructive testing – X-ray, Ultrasonic, Dye Penetrant, Magnetic Particle, etc
Complete Manufacture Data Report (MDR) is prepared and supplied for each tank or vessel.
Other work required, such as electrical and cabling installation; commissioning and Factory Acceptance Test (FAT) can be performed at our state of the art workshop.
It is part of our philosophy to go above and beyond expectations. That is why we don't have clients – we build relationships as a trusted partner.
With this knowledge and the thoroughness of approach, we have the ability to deliver the best possible end result. It all comes down to a combination of our trademark 'Can Do' attitude with a commitment to getting the job done right – on time and on budget. That's the Shadbolt difference.