Capabilities
Site Installation & Project Management
Shadbolt Group offer a fully structured and professional project management service. It is with the provision of this service that Shadbolt Group have become known for delivering the highest quality work on projects, both large and small.
Our in-depth knowledge and proven experience in professional engineering, project management, acquisition, logistics and technical analysis means we can fully understand our clients' needs from both a management and technical perspective.
This all culminates in our ability to provide the ultimate in end to end project management. Having the confidence that each step in the project will be performed with Shadbolt Group's trademark of experience and expertise offers complete peace of mind.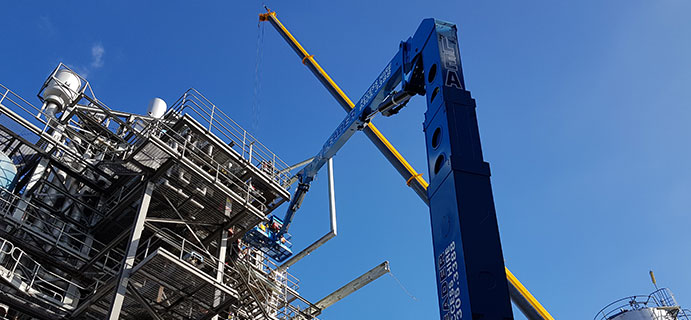 Our team always performs to the highest level. Having developed a streamlined project management process allows us to take our clients from concept through to the successful realisation of their goals.
Using a combination of the latest project management technology, fully integrated financial tracking systems and an experienced management team means we can plan your project to the finest detail.
Along with the very best in materials supply, Shadbolt Group has a highly skilled workforce that guarantees all project works are manufactured to the exact specifications and standards required.
We are proud of our large material buying capacity which enables us to obtain the most competitive raw material buying prices and our technical know-how allows us to procure complex components and manage subcontractors effectively.
We can arrange and supervise the full installation of all our projects anywhere in the world that ensures an end-to-end and hassle-free project every time. Our site supervisors are expertly equipped engineers and tradespeople capable of everything from simple overhauls to complete and complex plant installations.
It's all about being focused on the best result for each and every client. Having a combination of our trademark 'Can Do' attitude with a commitment to getting the job done right that's on time and on budget. That's the Shadbolt difference.