Capabilities
Custom Fabrications
When it comes to custom fabrications, you need to know that the quality of work is of the very highest standard. Just creating and engineering something fit for purpose is not enough. Knowing that the custom-built equipment is not just reliable but increases productivity and provides a streamlining of the overall process can be an invaluable investment.
This is where Shadbolt Group and the precision work we undertake – from design drafting through to the final welding and fabrication – is performed to our trademark of true excellence. With every project we are involved in, you will find our dedication to quality. That is never more important when the project requires special custom fabrications.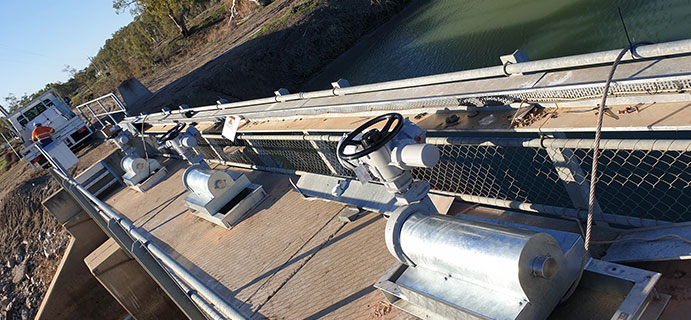 Our dedication to the success of each project begins with focus on our clients' needs. Having a highly skilled team with the expertise to perform to the highest level is an asset for any enterprise. Shadbolt Group have the specialised skills and know-how to find the best possible engineering solution.
Shadbolt Group has built various forms of Ovens & Furnaces bodies and bases to meet a variety of heating needs for our valued clients. These include:
Heat Treatment Furnaces
Industrial Ovens
Curing Ovens
Batch type Furnaces
Continuous Furnaces
Multi zone catenary ovens for continuous operating lines
Shadbolt Group has also manufactured heat exchangers for clients who want preheating of combustion air to furnaces to reduce their heating costs.
Shadbolt Group manufactures mild steel and aluminium fixed access products including Handrails, Work Platforms, Ladders and Custom Platforms. We have manufactured numerous custom products that have fitted the requirement of being fit for purpose.
Shadbolt Group will ensure that handrails, ladders and platforms designed and produced in our workshop will always meet the requirements of the Australian Standard AS1657.
Some of the other projects we have worked on include: • Conveyor Systems • Service work on Paper making machinery • Service work on Andritz machines
With years of experience and expertise in a range of custom fabrications, our team have been able to go above and beyond client expectations. We are proud of our reputation for excellence and quality assurance.
Having invested in world-class machinery, software and equipment, we can ensure the ultimate accuracy and efficiency in the custom fabrication process.
Providing the very best in all our capabilities with our renowned 'Can Do' attitude means we have what it takes to get the job done right – on time and on budget. That's the Shadbolt difference.